Dear Sarah,
Another
release? Apparently so, this time the blonde, wearing the cutest school uniform this side of Hogwarts, allow me to introduce
University of Love: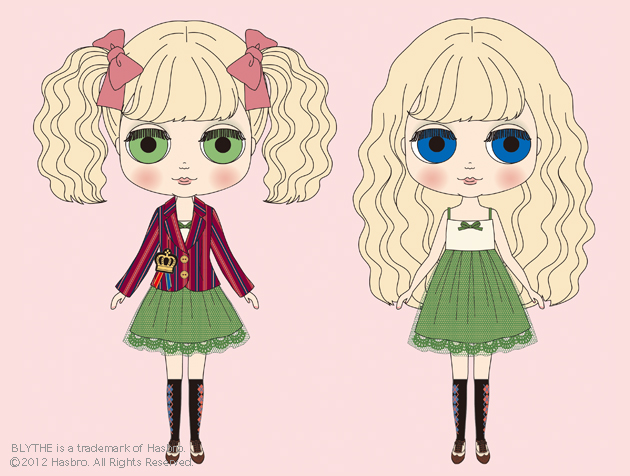 I'm a student of the University of Love.
I've learned to love all of the people from around the world and to take care of the earth and nature.
I've also learned love for peace and to share with others.
I'm ready to graduate and spread my message of love around the world!
"University of Love" is the school where everyone goes to learn about love.
Her cute tailored blazer has fun vertical stripes, lovely buttons and a gold crown emblem.
Under the blazer she wears an elegant tulle and lace dress in green.
Her knee-high socks have mix and match argyle patterns.
He light blonde hair is set with a soft perm and straight bangs.
She comes with two cute hair bows so you can arrange her hair in many ways.

Makeup: Eyeshadow- green, Cheeks- pink, Lips- beige 

Eye Colors: She has one set of green special eye chips facing forward.

Face type: Radience, natural


Release Date: November 2012

Price: 14,490 JPY ($186; £115)
Hmm, a school where everyone goes to learn about love? Well, nevermind the story, I might have to buy her for her clothes and resell her nude. XD That blazer! Those socks!!
That blazer!
I'm looking forward to seeing her OOB pictures, but I have my heart set of
Francoise Ananassa
. What do you think?
♥ Jillie
P.S. Wouldn't it be awesome if she was a hippie and really groovy, from the University of
Loooooove
and Peace, man?